How to get there
Follow the path hereunder to get to Track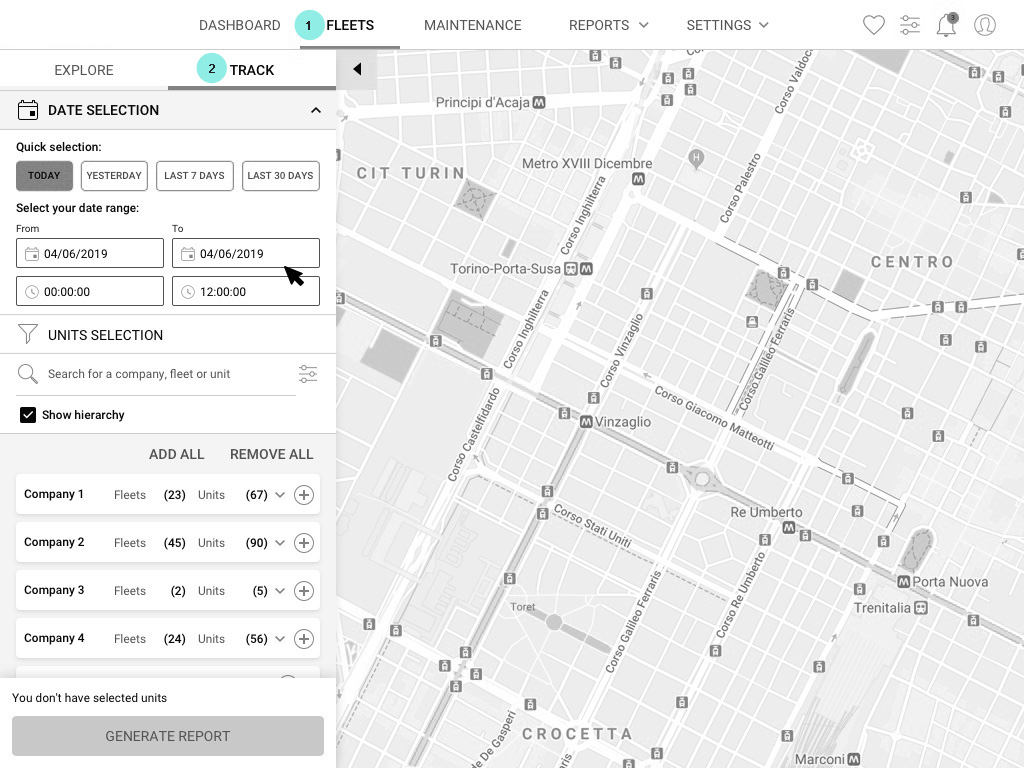 What is it about
Track allows you to know the positions of one or several machine(s) for a certain date range.
A lot of our clients have already used Track to find out and recover stolen equipment.
Generate a report
How to choose a time frame, select the unit(s) and display the report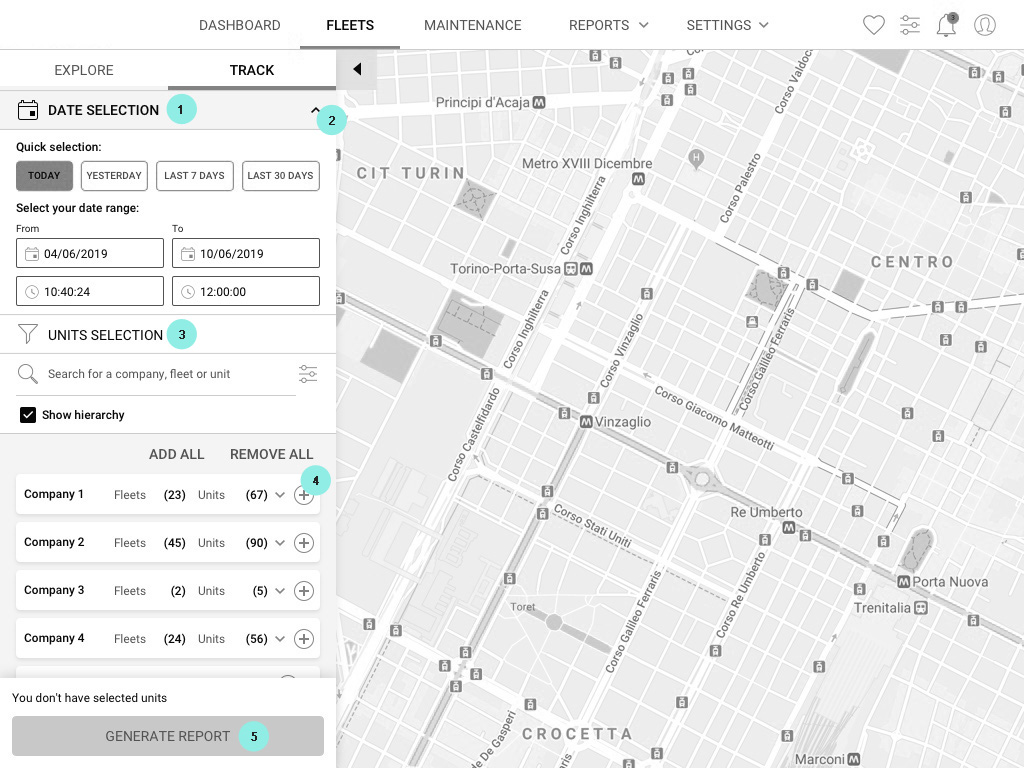 To generate a Track report, you will need to select a time frame and then to pick one or several machine(s).
1 You have two options, you can use the quick selection to select Today, Yesterday, the Last 7 days or the Last 30 days or you can manually setup the time frame by using the field dedicated to Select your date range. Expand and close the tab dedicated to the Date selection by clicking 2 the small arrow.
3 Next step, choose some equipment. Click 4 the "+" icon next to the units you want to select
Once you will have some units selected, click 5 Generate report.
The report's content
How does it work?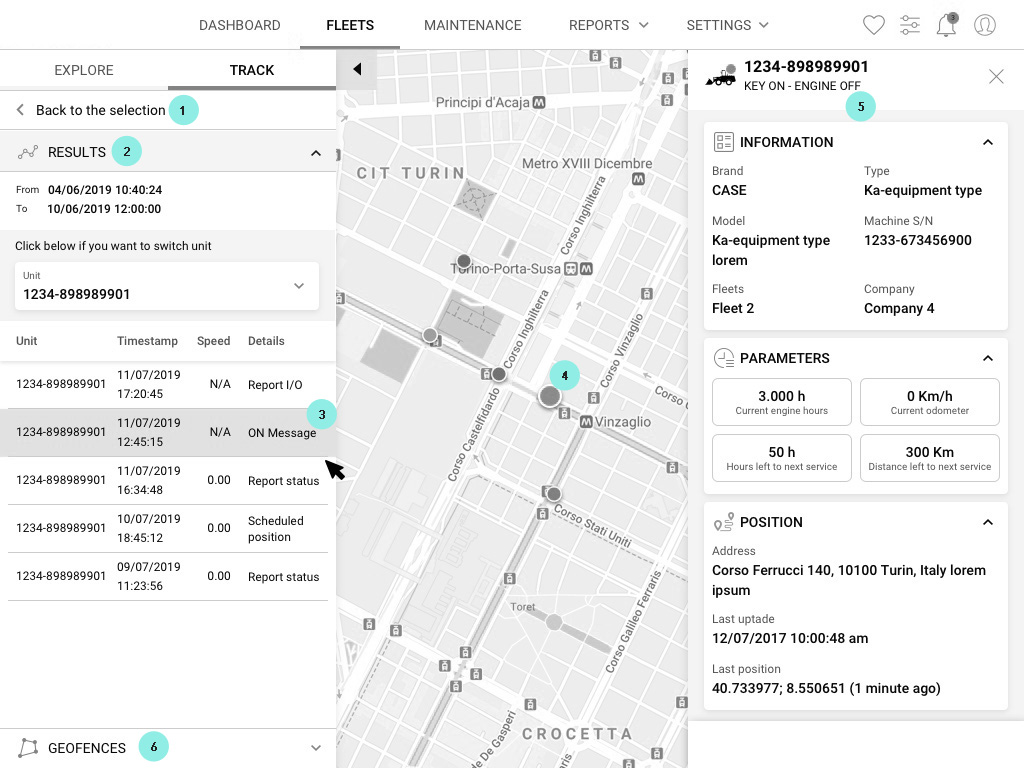 Following, a bench of tips to use Track.
1 First of all you can go back to the configuration of time and equipment whenever you want to.
2 Click the result tab to get the results for you research.
3 Click a line to spot 4 where the unit was on the map when it sent the message and for 5 the informative right hand side panel to come out.
6 Inside Track you can also have a look at the geofences whenever you need to.