How to get there
Follow the path hereunder to get to the Maintenance forecasting
Menu/Maintenance 1/Forecasting 2
What is it about
The forecasting provides for the equipment selected an indication of how many days are left until next maintenance service(s).
To illustrate how it works, here is a fictive example:
The wheel loader X spent in the last 4 weeks 250 engine hours.

Inside the Maintenance forecasting, user chooses a samplig period of 4 weeks.

The wheel loader today is at 500 engine hours.
With this information the portal assumes that, to reach the next 1000 hours interval, the operator will need to spend other 8 weeks of work.
Generate a report
How to choose a time frame, select the unit(s) and display the report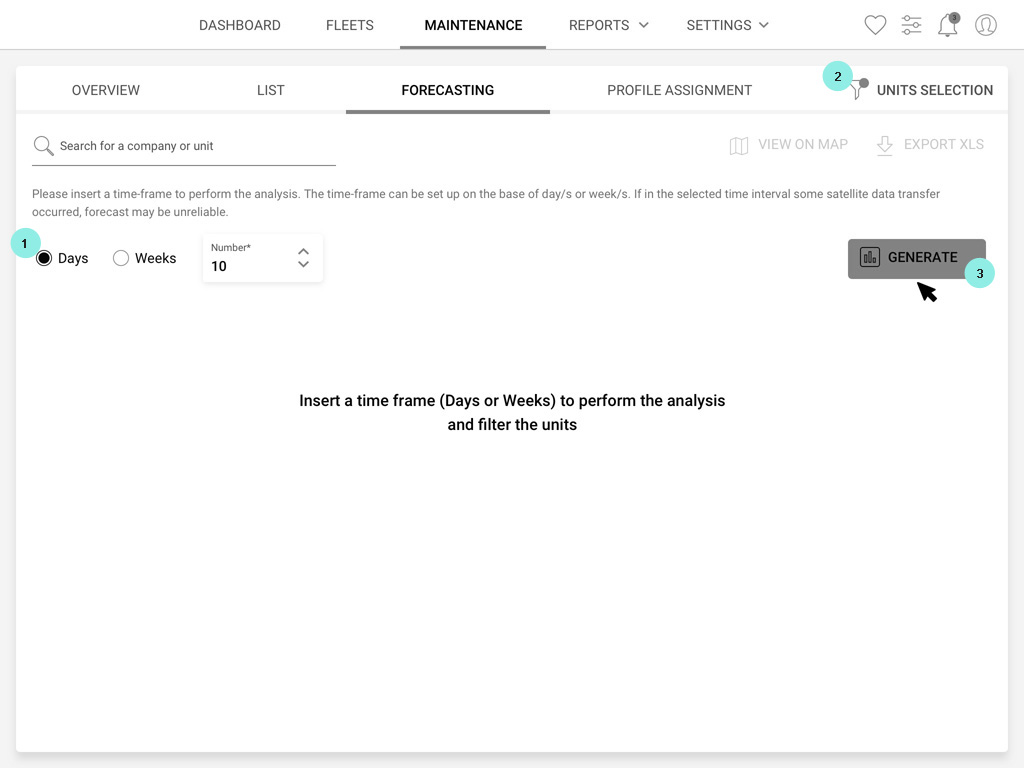 1 Select a time frame, either a number of days or a number of weeks to perform the analysis.
2 Click the "Unit selection" button and choose one or several units.
3 To launch, click "Generate".
Once you have generated the report you can change the time frame or the unit selection or both when you wish. Go through the same three steps listed here above.
Contents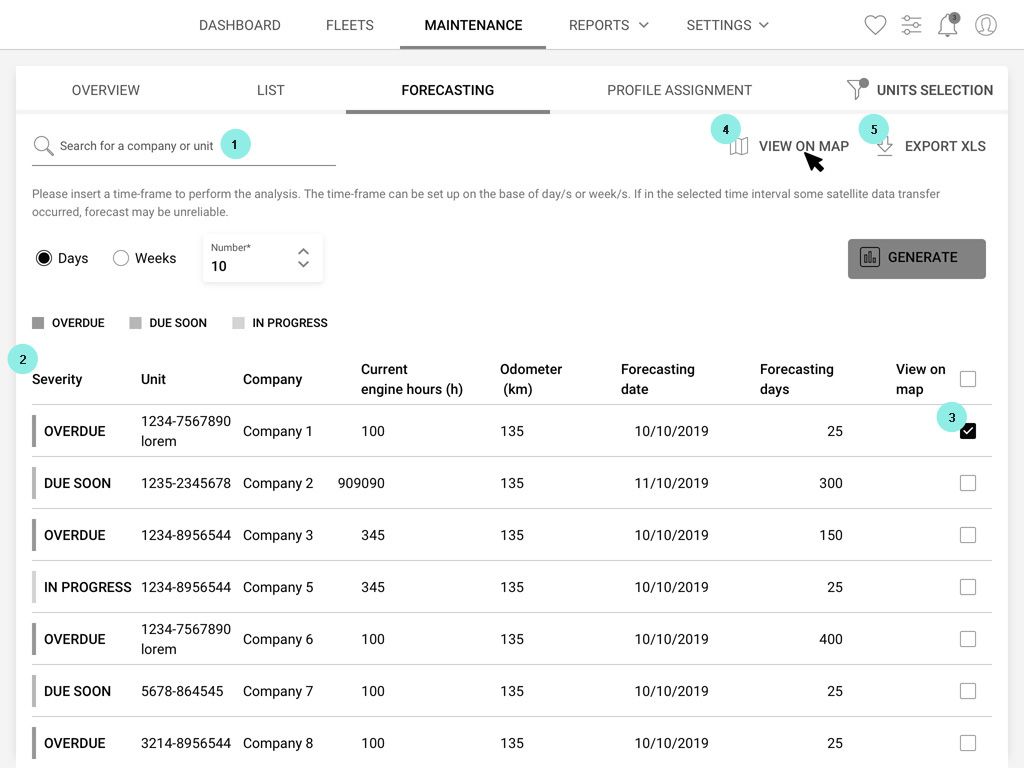 Inside the forecasting report you will find a 1 search bar. Use it to search the table under.
2 Inside the table for each service forcasted you will find the forecasted date to do the maintenance service as well as the number of forecasted days left until the deadline.
To view unit on map:
3 Check the corresponding box...
4 ...and click the button "View on map".
5 Click "Export XLS" to download the report on your computer.